The new version of the app has the following new features:
More marble colors
Two extra card decks: poker and Keezen
Multiple card back selections
Board selections: wood, light or dark
Multiple robot players
Improved board layout for iPhones
Store and resume current game
Option to play without ads
Tap a marble to show free path length and field counter
Shuffle with more advanced random
Preparations for a future multiplayer version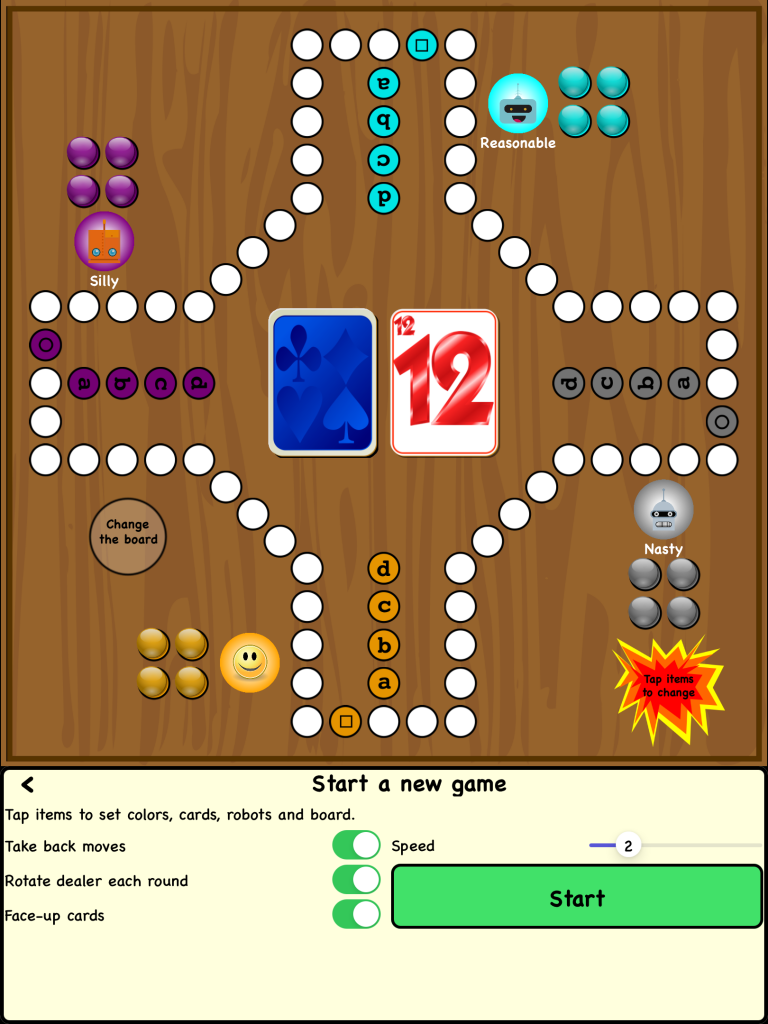 These were the most requested features of all received feed-back. The most requested feature was to be able to play with other people. This multiplayer feature will be in a near future release.
There were complaints about manipulation of the game-play. Apparently, some players suspect that the robots get the better cards. Of course the game-play is not manipulated. To decrease the chance on recurring patterns, the new app version uses a more sophisticated shuffle function (for those interested: Mersenne Twister algorithm). Also, the start player is a random player now. Hopefully, this will reduce the suspicions of game-play manipulation.
The robot players are:




Of course, the robot players are fair and have the same information as human players. In general, they have a better memory of already played cards and have more trouble recognizing patterns than humans.